Go back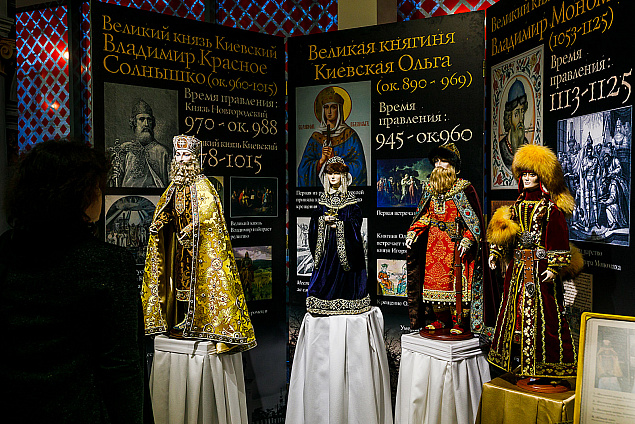 The Doll Museum is part of the Friends of VDNH loyalty programme.
Now you can visit Pavilion No. 16 Hydrometeorology to see how royal fashion has changed over time—from the Middle Ages to the early 20th century; learn interesting facts in the history of costumes, for example, why only the nobility were able to wear blue in Ancient Russia and how much the coronation gown of the first Russian tsars weighed; and admire the unique collection of dolls by Olina Ventsel.
The first exhibition, titled Russian Monarchs. Pages of History, showcases Olina Ventsel's unique collection of porcelain dolls that belonged to Russian monarchs from the Rurikids to Nicholas II.
The collection consists of over 50 dolls in total, each made by hand, from 70 to 100 cm tall. We are especially proud of the costumes created using old sewing techniques, antique fabrics and accessories.
The exposition focuses on the Romanov dynasty. At the exhibition, you will 'meet' the first Russian emperor Peter the Great, empress Catherine the Great, emperor Alexander III, as well as contemporaries and allies of the royal family, including the great commander A. V. Suvorov, M. I. Kutuzov and the reformer P. A. Stolypin.